Tucker Scout Koda Ciara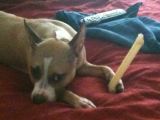 Scooby Sugar Paws My Laney Chloe
You always take such great care of Tucker and Scout! Thank you for everything. I knew you were the right person when Scout brought you his ball during the Meet and Greet. The dogs just love you and all the attention, exercise and care you give them. It's wonderful to have someone you can trust.
(Heidi and Bruce , Maitland, Florida)

_________________________________________________________________


I've been using Bonnie at Let's Go Walking for years and she's the best! Sugar Paws loves her and all the loving care she gives her. Before I found Bonnie, I tried friends and family. They meant well, but they didn't stop by consistently like Bonnie does. To them, she's just a cat, to me and to Bonnie, Sugar is part of the family. Even when I've come home earlier than expected, the water dish and food dish is full and the litter box is fresh. I know I can count on Bonnie to be me when I can't be there.
(Debbie, Altamonte Springs, Florida)


___________________________________________________________________

Wasn't sure about using a pet service but knew I had done the right thing when Cookie had a vet appointment and my flight was canceled. Bonnie took Cookie to the vet for me and sent me a text and photo when she was back home safe with details about the appointment. Thank you Bonnie, don't know what I would do without Let's Go Walking. (
Amanda, Casselberry, Florida)

________________________________________________
Thank you for taking such good care of my babies! I
know
I don't have to worry when you're with them, the email updates give me added piece of mind so I can really enjoy my vacation. Telling all my friends about you. We will definitely be using your services again and again. (Shelley, Longwood, Florida)
_________________________________________________
When we had to go out of town unexpectedly, my puppy needed someone there. My husband suggested boarding him but there was no way my baby was leaving home. A puppy needs lots of care and attention and routine. Bonnie stayed the night and did everything I asked and more. Pepper just loves her! (Linda and Kevin Lake Mary, Florida)
_______________________________________________________________________


Sammie, Suzie, Tara Rosie Koko
and Joey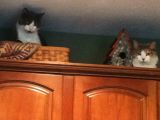 Crash & Pixie Conga Nikki
Contact Bonnie:

www.letsgowalkingpetservices.com

Phone: 407-595-1886